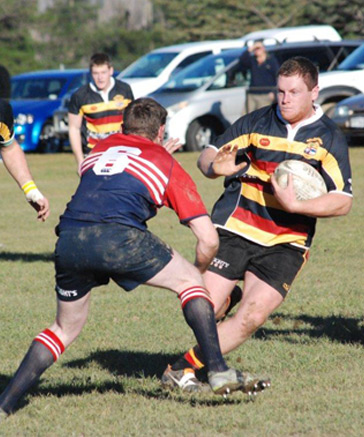 Welcome
The Clyde-Earnscleugh Rugby Football Club is based in the centre of the historic town of Clyde. Clyde itself sits at the start of the Otago Central Rail Trail and is just 45 minutes drive from the Adventure Capital of the World, Queenstown.
The people of Clyde are known for their warm hospitality and the Club is no different. Whether you want come along and watch a game, become a member of the Club or be a player; you will be most welcome to join the social hub of the community.
The Club recently celebrated its 125th Jubilee Year and looks forward to many more years to come.
Latest Update Appointments confirmed from ... read more
The Town

Clyde is the best town in the best part of the best country in the World to live in. We might be a bit biased, but seriously, this is a special part of Paradise. Formed in...more
Playing for Clyde

The Club has a well earned reputation for welcoming players from around New Zealand and around the World. The Premier team is actively seeking players to join our existing...more
Latest News
Appointments confirmed from Special General Meeting: President - Phil Attfield Coach for Premier Team 2016 - Cory Crosbie Managers for Premier Team 2016 - Simon Gourla...more
Appointments confirmed from Special General Meeting:
President - Phil Attfield
Coach for Premier Team 2016 - Cory Crosbie
Managers for Premier Team 2016 - Simon Gourlay, Nathan Love and Jason Crane